The Spanish team MAPFRE stunned the Volvo Ocean Race fleet on Tuesday morning by stealing a win in Leg 8, with a shocking come-from-behind victory into Newport, Rhode Island.
On Monday, with just 300 miles to go, MAPFRE was in fifth place.
As Tuesday morning dawned, and with the fleet ghosting towards the finish line in extremely light and shifty winds, Xabi Fernández's team was among the leading quartet, battling in slow motion with Team Brunel, Dongfeng Race Team and Vestas 11th Hour Racing.
And even when the leaders were just 500 metres from the finish line, MAPFRE was still trailing Team Brunel as the pair emerged from the fog within sight of the spectators at the Fort Adams Race Village.
But on approach to the final turning mark, MAPFRE picked up a zephyr of wind to sneak past Brunel and claim what just moments earlier would have been seen as a very improbable leg win.
"This is unbelievable," skipper Xabi Fernández admitted moments after crossing the finish line. "I can't be happier. We were always hoping to come back a little bit but to be honest we were not expecting to win this leg, so we're super happy.
"Our hopes were always that there would be a compression so we could catch someone… Last night has been crazy how much everything has closed up and everyone on board did an amazing job."
Bouwe Bekking's Team Brunel, who had been leading for most of the past week after the equator crossing took a well-deserved second place finish.
Dongfeng Race Team, who had been ahead of the fleet on the approach to the east coast overnight Monday night, suffered the cruellest fate over the final miles.
Every break seemed to go against Charles Caudrelier's team and after being in position to claim the leg win, the team had to settle for fourth place with Vestas 11th Hour Racing storming past Caudrelier's crew in the final mile of the leg.
"This leg has had its ups and downs," said Charlie Enright, the skipper of Vesta 11th Hour Racing. "We didn't start great but we feel like we sailed pretty well for the middle two-thirds of the leg… Then with some positive input from some local knowledge, we end up back on the podium which is great."
Newport is a homecoming for Enright and Nick Dana on Vestas 11th Hour Racing as well as Mark Towill who did his college sailing nearby.
"It's awesome here," Enright said. "It's 0600 local time here and the amount of boats out is absurd. The amount of effort put in by Sail Newport and the stopover here is amazing."
The final hours were painful for the exhausted sailors but extraordinary to watch. With the wind nearly shutting down overnight on the approach to Newport, the fleet found itself pushed around by the tide and currents near shore, at times even drifting backwards, away from the finish line.
This meant there was a high degree of uncertainty. Positions were never secure until the finish line was breached by MAPFRE. No one suffered more in the final miles than Dongfeng's Caudrelier.
"We're very disappointed," he said. "We were dreaming about a victory here… But it makes me angry and I will be better on the next one. I am already focussed on the future and I promise Dongfeng will do a fantastic job on the next one."
The shocking win by MAPFRE has a huge impact on the overall race leaderboard where MAPFRE has regained the lead from Dongfeng, and now sits three points clear at the head of the table. Brunel retains the third podium position.
The light winds near the finish resulted in a massive compression in the fleet, all the way back to SHK/Scallywag who were trailing the leaders by over 130 miles just one day ago. But as MAPFRE crossed the finish line on Tuesday morning, David Witt's team was less than 20 miles behind.
Leg 8
Itajaí to Newport
8 May 2018
Positions at: 14:04 UTC

DTL nm
GAIN_LOSS
STS
SPE
CO
TW
T
DTF
1
MAPF
ARV
Elapsed time: 15d 17:44:29
2
TBRU
ARV
Elapsed time: 15d 17:45:30
3
VS11
ARV
Elapsed time: 15d 17:59:04
4
DFRT
ARV
Elapsed time: 15d 18:25:21
5
AKZO
ARV
Elapsed time: 15d 19:21:22
6
TTOP
ARV
Elapsed time: 15d 19:24:14
7
SHKS
ARV
Elapsed time: 15d 20:56:52
1
2
3
4
5
6
7
8
Extras
Total
1
MAPF
6
7
14
4
1
5
6
7
3
53
2
DFRT
5
6
12
6
1
4
12
4
–
50
3
TBRU
2
4
8
3
1
2
14
6
2
42
4
AKZO
4
3
2
5
1
7
10
3
1
36
5
VS11
7
5
10
0
0
0
0
5
1
28
6
SHKS
3
2
6
7
1
6
0
1
1
27
7
TTOP
1
1
4
2
1
3
8
2
–
22
Share on Facebook
Team Brunel were on the brink of Leg 8 victory on Monday as they led the seven-strong Volvo Ocean Race fleet towards Newport, USA, with a 14-mile advantage.
The Dutch crew, skippered by esteemed round the world yachtsman Bouwe Bekking, were speeding up after making it through a light wind patch lying 200 miles from the finish line ahead of their rivals.
At 0700 UTC their lead had been reduced to just seven miles, pressed hard by Franco-Chinese outfit Dongfeng Race Team, but by 1300 the new breeze had allowed them to double that.
Brunel had just 182.2 miles to go at the 1300 UTC position update, having led the fleet on the 5,600-mile leg from Itajai, Brazil, since exiting the Doldrums a week ago.
If Brunel were to hang on it would be their second consecutive stage win having taken the top spot in Leg 7.
However, despite Brunel's lead, helmsman Kyle Langford is predicting a photo finish.
"There's going to be plenty of action on deck and not a lot of sleep," he said. "It's going to be all on for the last 24 hours."
Across the fleet the crews were today preparing for one last big push.
"We now have 30 hours of hard work, strong winds, light winds, big transitions and lots of   sail changes," said Dongfeng skipper Charles Caudrelier.
"All the team is in inshore mode and on standby. We have to keep this second place or pass Team Brunel, but ahead of us we face a very tricky situation and there are lots of options and maybe a re-start in light air in 12 hours' time.
"We need maximum concentration. There is maximum stress on board but we are happy to arrive in this fantastic place for a stopover."
Having climbed through the fleet over the past few days, at 1300 UTC MAPFRE had overhauled Dee Caffari's Turn the Tide on Plastic in the rankings to move into third.
It's a cruel blow for Turn the Tide on Plastic crew, who have pushed for the top spot all leg and led at times, but skipper Dee Caffari said she wouldn't stop fighting until the finish.
"It's disappointing but there are still opportunities," she said. "The wind is starting to fill, and it's not over yet."
The Volvo Ocean Race tracker will remain live until the end of the leg, showing race fans the exact positions of the fleet as they battle for Leg 8 glory.
The latest ETA for the leading boats is 0600 – 1000 UTC at the moment.
Share on Facebook
Bouwe Bekking's Team Brunel continues to lead the Volvo Ocean Race fleet towards the Leg 8 finish in Newport, USA, as the teams enter the final 1,500 miles.
Bekking's Dutch-flagged crew jumped into the top spot on May 1 after exiting the Doldrums and have so far defended their position despite spirited attacks from their rivals.
Twelve days into the 5,600-mile sprint from Itajaí in Brazil, the quick sailing through the trade winds was continuing Friday – although lighter winds lay in wait further down the track, meaning Brunel's lead of seven miles is far from secure.
Bekking said his crew were making the most of the ideal conditions while they last.
"We are pushing to the max we can do," the veteran Volvo Ocean Race sailor said. "We know we are sailing into less pressure so the boats behind us will keep gaining, annoying but a fact we have to live with.
"Capey, our navigator, is relaxed in his own way, but can see and feel that it is game on. He makes I don't know how many simulations for all the routes possible from here to Newport and we are discussing this together with Pete (Burling) as well.
"Two very important factors are the high pressure system east of Bermuda and the Gulf Stream which runs from Florida into a north east direction towards Europe.
"The current can run up to five to six knots. Unfortunately it is not one straight stream, it has big eddies, so if you do it wrong you can have five knots against you while another boat has five knots with them. But we are confident!"
Around 25 miles south east of Brunel, Dee Caffari's Turn the Tide on Plastic slipped out of the podium spots after hitting a patch of lighter wind.
As the seven teams drew level with Puerto Rico, Vestas 11th Hour Racing were able to skirt round the outside of them into third.
"Three disappointing position reports in a row is frustrating and could get you down," Caffari said. "However, we will fight harder, we just need to let these rain clouds know…
"During the early hours of this morning the rain clouds carried some squally action and huge shifts. One minute we were in 28 knots of wind heading towards the Caribbean and then the next moment we were lifted, towards the centre of the high pressure, in 14 knots of wind.
"We can only sail in the conditions that we have and we are working hard but it seems everyone else's clouds are more user friendly allowing them to keep gaining on us and we are slipping back.
"If it is not the up and down and shifts of the wind then it is this Sargassum weed. Rudders no longer having smooth water flow lose grip and the boat spinning out is not fast.
"We have two more days of this express highway and then the breeze will start to decrease before we gybe and sail on port. We then face a lot of action and sail changes between us and the finish from that gybe point."
Out to the east of the leaders, MAPFRE and team AkzoNobel are in a dead heat for fifth place, about 45 miles off the lead.
Meanwhile, seventh-placed Team Sun Hung Kai/Scallywag clawed back miles on the leaders as they posted the best 24-hour distance run of the fleet, notching up 513 miles.
Scallywag crewmember Pete Cumming, racing in his first Volvo Ocean Race leg, said the crew had not lost hope of catching their rivals despite a 181-mile deficit on Brunel.
"We still believe it's going to be close at the finish," he said. "There's going to be a transition close to the finish and our routing has us coming in a few hours behind the leaders."
Leg 8
Itajaí to Newport
4 May 2018
Positions at: 14:18 UTC

DTL
G_L
STAT
SPD
CRS
TWS
TW
DTF nm
ETA
UTC
1
TBRU
0.00
0.00
RAC
24.6
312º
22.8
92º
1400.64
08 May
2
DFRT
7.20
0.02
RAC
22.2
319º
23.5
93º
1407.84
08 May
3
VS11
12.46
 0.04
RAC
18.3
303º
16.3
70º
1413.10
08 May
4
TTOP
21.15
0.00
RAC
18.6
335º
19.5
95º
1421.79
08 May
5
MAPF
45.00
0.07
RAC
23.6
321º
21.8
101º
1445.65
08 May
6
AKZO
45.20
0.08
RAC
23.1
330º
23.8
101º
1445.84
08 May
7
SHKS
178.20
0.03
RAC
21.3
315º
21.3
86º
1578.84
08 May
Share on Facebook
MAPFRE takes a close win over team AkzoNobel and Dongfeng Race Team in Brazil In Port Race, while SHK/Scallywag race the clock to be on the start line on Sunday…
Itajai stopover.In-port Race. 20 April
Pedro Martinez/Volvo Ocean Race
The Spanish team MAPFRE won the Itajaí In-Port Race on Friday in Brazil, after battling with team AkzoNobel for the lead on the first of three laps of the race course.
A large spectator fleet was on hand to watch the racing in a moderate 10 knot sea breeze and after taking the lead on the first downwind leg, MAPFRE protected well the rest of the way.
The win allows skipper Xabi Fernández and his team to extend their advantage in the In-Port Race Series over Dongfeng Race Team who finished in third place on Friday.
"It was a good race for us today, right from the start, but the key for us was being able to pass AkzoNobel on the first downwind," Fernández said. "From there we could stretch.
"Being the series leader is always good. We know how tight the overall race leaderboard is where we're just one point behind Dongfeng, so this could be important at the end of the race and for that we are happy today."
Team AkzoNobel was a close second place in Itajaí, which secures their third place position on the series leaderboard.
"When we looked at the conditions and the race course today we knew the start would be critical and we had a very good start with pace," skipper Simeon Tienpont said. "But MAPFRE did a really good job. We were waiting for them to make a mistake but they did the best race today and we're very happy with second place."
Dongfeng Race Team was also content with a podium result.
"We didn't have a good start but we were able to use the mistakes of the others to get back near the leaders," skipper Charles Caudrelier said. "We sailed the rest of the race well but there was not so much opportunity."
Turn the Tide on Plastic scored their best finish of the series with a fourth place result and has moved off the bottom of the series leaderboard.
Team Brunel had a promising start on Friday but was undone by a sail handling error at the top mark, which dropped them from challenging for the lead to battling with Vestas 11th Hour Racing at the back of the fleet.
Team SHK/Scallywag didn't take the start on Friday, with the boat still out of the water being prepared to take the start of Leg 8 on Sunday. It's a race against the clock to get the boat ready in time.
Earlier, at the skippers' press conference, Scallywag's David Witt spoke poignantly about the loss of his friend and teammate John Fisher:
"We started together 12 years ago and he was always the first guy picked… the biggest compliment I could give John is that he was the best team player I've ever seen. He put everyone else first.
"For me, he was my best mate. Sunday will be a bit weird – it will be the first time I've gone to sea without him in 12 years…
"But we've had amazing support from within the Volvo Ocean Race family. The character of the people in this race has been exemplified by the way we've been supported by the other competitors in this race… I'm sure John would be very proud about that.
"The best thing we can do in John's memory is get on with the job on Sunday… If he was standing behind be right now he'd be telling me to harden up and get on with it and that's what we're going to do on Sunday."
Leg 8 of the Volvo Ocean Race, from Itajaí, Brazil to Newport, Rhode Island, starts on Sunday 22 April.
Itajaí In-Port Race — Results
1. MAPFRE – 7 points
2. Team AkzoNobel – 6 points
3. Dongfeng Race Team – 5 points
4. Turn the Tide on Plastic – 4 points
5. Team Brunel – 3 points
6. Vestas 11th Hour Racing – 2 points
7. Team SHK/Scallywag – did not start
Current Volvo Ocean Race In-Port Race Series Leaderboard
1. MAPFRE – 44 points
2. Dongfeng Race Team – 39 points
3. team AkzoNobel – 33 points
4. Team Brunel – 29 points
5. Vestas 11th Hour Racing – 18 points
6. Turn the Tide on Plastic – 15 points
7. Sun Hung Kai / Scallywag – 15 points
Share on Facebook
MAPFRE, the Spanish-flagged team led by skipper Xabi Fernández has won Leg 2 of the Volvo Ocean Race, a 7,000 nautical mile marathon from Lisbon, Portugal to Cape Town, South Africa.
"It's amazing, we're super-happy. We arrived here in one piece and in front of the others; we can't ask for more," skipper Xabi Fernández said moments after finishing.
MAPFRE trailed Dongfeng Race Team on the long charge to the south, but last weekend, 14 days into the leg and after crossing the Doldrums, navigator Juan Vila and skipper Xabi Fernández put in a quick gybe to the southwest that Dongfeng didn't match. It turned out to be a winning move; within hours the Spanish team had a lead it wouldn't relinquish.
In contrast, after leading from the first night, Dongfeng suddenly found itself in fourth place two weeks into the leg. But skipper Charles Caudrelier led his team to an inspiring fight-back. Over the final days, Dongfeng clawed its way back into a well-deserved second place.
"A good second place," said Caudrelier. "For sure at one moment we were hoping for better, but a few days ago it was much worse and we made a fantastic comeback.
"Well done to MAPFRE, they did less mistakes than us, but we never gave up, the crew never complained, they just worked on the comeback… We have amazing speed in strong winds, we've worked on that a lot, and it was unbelievable, we were nearly a knot faster sometimes."
Completing the podium is Vestas 11th Hour Racing, the winner of Leg 1. Skipper Charlie Enright's team was always in the mix with the leaders on this leg, but couldn't find a way to slip into the lead.
"We're happy with a podium result against a lot of good teams," Enright said, dockside in Cape Town. "We're not satisfied yet with how we're sailing the boat, so we still have a lot of work to do, but we'll keep chipping away. We're still trying to get faster through the water and streamline our decision-making, but it's a long race. We have time."
The next boat to finish should be Team Brunel, expected to cross the line in Cape Town in fourth place sometime after midnight (UTC) Friday night.
Then it will be another 24 hours or so to the trailing group of three – team AkzoNobel, Turn the Tide on Plastic, and Sun Hung Kai/Scallywag are engaged in a tight battle for fifth place. Current projections have them all finishing with an hour of each just after midnight on Saturday night (UTC).
Leg 2 – Provisional Results – as at Friday 24 November (Leg 2, Day 20) at 19:45 UTC
1. MAPFRE — FINISHED — 15:10.33 UTC – 19 days, 01h:10m:33s
2. Dongfeng Race Team — FINISHED — 18:02.39 UTC – 19 days, 04h:02m:39s
3. Vestas 11th Hour Racing — FINISHED — 19:37.53 UTC – 19 days, 05h:37m:53s
4. Team Brunel +59.8 nautical miles to the finish
5. team AkzoNobel +382.6
6. Turn the Tide on Plastic +385.4
7. Sun Hung Kai/Scallywag +387.1
Volvo Ocean Race – Current Leaderboard
1. MAPFRE — FINISHED — 14 points (after Leg 2)
2. Vestas 11th Hour Racing — FINISHED — 13 points (after Leg 2)
3. Dongfeng Race Team — FINISHED — 11 points (after Leg 2)
4. team AkzoNobel — RACING — 4 points (after Leg 1)
5. Sun Hung Kai/Scallywag — FINISHED — 3 points (after Leg 1)
6. Team Brunel – 2 points (after Leg 1)
7. Turn the Tide on Plastic – 1 point (after Leg 1)
Share on Facebook
The local heroes on Xabi Fernàndez's MAPFRE were a popular winner in the first point scoring race of the Volvo Ocean Race.
The local heroes on Xabi Fernández's MAPFRE were a popular winner in the first point scoring race of the Volvo Ocean Race.
Fernández and his team made a bold call at the start to duck behind the entire fleet in order to sail up what turned out to be the favoured right hand side of the course, coming from behind to earn a narrow lead at the first gate.
"It was pretty clear from Joan (Vila) and Rob (Greenhalgh) that we wanted to hit the right side of the course in the first upwind looking for more breeze," explained Fernández.
"Our intention was to start on port but Pablo (Arrarte) saw the gap himself when Brunel did a poor tack and they couldn't accelerate so we want for the cross and we had plenty of room and once we hit the right everything went well."
MAPFRE then managed to stretch out to a lead of nearly one-minute at the bottom gate, giving them a lead they would enjoy the rest of the way.
"The truth is it hasn't been an easy race but we took a bit of a risk at the start," Fernández said after the finish. "We saw the gap in front of Brunel and we went for it. Everything went really well."
In fact, the Spanish team sailed a flawless race, in terms of strategy and execution, and were never threatened after grabbing the lead at the first mark.
But behind them, it was a hard-fought race. Sun Hung Kai/Scallywag was strong on the first leg, but dropped back over the course of the race. In contrast, Dongfeng Race Team fought up the fleet to grab second place, battling with Vestas 11th Hour Racing and Team Brunel who were trading places throughout the race.
"There was a lot of action! MAPFRE played their own game alone but behind them, we had a big fight for second place. It's good, it's good," said skipper Charles Caudrelier on Dongfeng Race Team.
"We showed how we can sail well, after having not such good results in the last few days. It's great that we managed to come back and get this result."
"It was a very exciting first In-Port Race for us," said Charlie Enright, the skipper of Vestas 11th Hour Racing. "They're always really close. You know, when you're racing these 65-foot canting keel boats around a one-mile track it gets interesting, with a lot of exchanges and big headsails and a lot of grinding. We did some good things and some bad things and got third place. All in all, not a bad way to start the campaign."
"I had a bad start and that put us on the back foot," said Bouwe Bekking the skipper of Team Brunel. "But we sailed the boat very nicely. All in all, we're pretty happy with how we sailed today."
Sun Hung Kai/Scallywag made a late gain to grab fifth over team AkzoNobel with Turn the Tide on Plastic never recovering from a poor first leg.
"It was okay. Fifth's not great but it was okay. We were second at the top but we just made one mistake on the first run and it cost us. Basically, it was good. Amazing to be racing here in Alicante," said David Witt, the skipper of Sun Hung Kai/Scallywag.
MAPFRE In-Port Race Alicante — Results

| | | | |
| --- | --- | --- | --- |
| Position | Team | Elapsed Time | Points |
| 1 | MAPFRE | 54:38 | 7 |
| 2 | Dongfeng Race Team | 56:06 | 6 |
| 3 | Vestas 11th Hour Racing | 56:54 | 5 |
| 4 | Team Brunel | 57:13 | 4 |
| 5 | Team Sun Hung Kai/Scallywag | 58:07 | 3 |
| 6 | team AkzoNobel | 58:31 | 2 |
| 7 | Turn the Tide on Plastic | 59:39 | 1 |
Share on Facebook
 200 miles to go. After 9 months and nearly 40,000 miles
Dongfeng slenderest of leads over main rivals Brunel and Mapfre, but seems like it will not mean much this evening.
Caudrelier: "For us its easy to go from 3rd place to 5th place (overall), and also to come back to second. Everything can happen still"
The podium of the Volvo Ocean Race might just come down to a total lottery tonight as wind forecasts predict a difficult transition as Charles Caudrelier describes "from the current strong southerly winds that have carried Dongfeng up the North Sea, to some light easterly winds that will should get us to the finish line. Its going to be stressful".In between potentially little or no wind at all – during the early evening tonight in theory. The battleground will probably be between Hanstholm and Skagen, the two towns with a bay between them, that mark the northern tip of Denmark. But even now the compression is starting, from Yanndirect this morning "Still coming back from behind. Less than 4 miles, now. Nothing we can do about it. Not a nice feeling". More often than not in ocean racing, the rich get richer – but this time its not going to work like that. The guys (and girls) behind are going to sail on in pressure as the boats in front that worked so hard to grind out their leads, will stop in the transition zone between the old and new winds.The warm front moving from the UK east, that has been chasing the fleet since they left, is going to slow down and stall before it gets to them, at least at surface level. Higher up in the atmosphere its forecast to continue east – this differential between up high and at the surface, will provide the conditions for a new low to form, bringing new winds – but the transition could be long – and in the meantime somehow the boats have to get from the old to the new. This in effect should allow almost all, if not all, the backmarkers to sail straight to the front, with the leaders helpless.

It will be tragic if the entire race comes down to luck, but then this is part of ocean racing. Since Dong Feng means 'winds from the east bringing freshness and energy' and Aeolus being the Guardian of the Winds – on land we can only hope and pray to whatever Gods we believe in, that luck will be on our side, and that we will get the podium finish we deserve!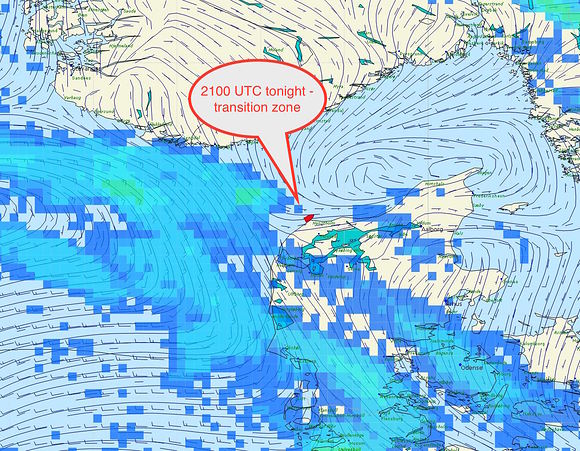 You can follow our story and interact with the team on all social media channels and our official website:Facebook: Click here
Twitter: Click here
Instagram: Click here
Weibo: Click here
WeChat: Click here
Youtube: Click here
YouKu: Click here
Official website: Click here
Share on Facebook
Team Brunel (Bouwe Bekking/NED) completed a triumphant Leg 7 early on Wednesday to bolster their hopes of finishing with a podium place in the Volvo Ocean Race and also keep alive their hopes of overall victory
Leg 7

DTL

(NM)

GAIN/LOSS

(NM)

DTF

(NM)

Speed

(kt)

TBRU
FIN – 09d 11h 09m 49s

MAPF
FIN – 09d 11h 31m 39s

ALVI
FIN – 09d 12h 50m 49s

DFRT
FIN – 09d 12h 51m 44s

ADOR
FIN – 09d 13h 24m 34s

SCA1
FIN – 09d 15h 32m 38s

VEST
Did Not Start
Latest positions may be downloaded
from the race dashboard here º MAPFRE given two-point penalty – read more
– Team Brunel edge home ahead in transatlantic leg
– MAPFRE chase them all the way into Lisbon
– Team Alvimedica beat Dongfeng in thrilling dogfight
– Team Vestas Wind are reunited with rest of the fleet
LISBON, Portugal, May 27 – Team Brunel (Bouwe Bekking/NED) completed a triumphant Leg 7 early on Wednesday to bolster their hopes of finishing with a podium place in the Volvo Ocean Race and also keep alive the possibility of overall victory.
The Dutch boat sailed a near faultless transatlantic stage, edging MAPFRE (Iker Martínez/ESP) into second, just under 22 minutes behind.
Behind them, Team Alvimedica (Charlie Enright/USA) edged out long-time leg leaders, Dongfeng Race Team (Charles Caudrelier/FRA), after an enthralling dogfight over the final miles.
The Chinese-backed boat was caught by Enright's crew in the early hours of Wednesday, but battled their way back and looked sure to overtake them again before a botched tack ruined their chances.
They lost out by just 55 seconds after nearly nine days and 13 hours of sailing across 2,800 nautical miles (nm).
With overall leaders Abu Dhabi Ocean Racing (Ian Walker/GBR) finishing fifth ahead of Team SCA (Sam Davies/GBR), the overall race standings are left finely poised.
The Emirati crew now have a five-point lead over Dongfeng Race Team with two short legs to sail, while Team Brunel are a point further adrift of Charles Caudrelier's crew.
Caudrelier made no attempt to hide his disappointment after leading the leg for so long and seeing a podium place disappear in the final miles.
"I'm feeling very bad, very upset and very sad," he summed up. "We deserved better, but I guess that's life.
"Most of all, I'm upset with myself because my crew did a great job and I made a huge mistake – and I don't accept mistakes. We really missed a chance in this leg with Abu Dhabi Ocean Racing finishing fifth."
Few sailors in the fleet will savour a win over one of the race's trademark legs more than Team Brunel's 51-year-old skipper, Bouwe Bekking, in his record-equalling seventh appearance.
He has certainly experienced the ups and downs of racing across the Atlantic. Few will forget the agonising position he faced in 2006 before he was finally forced to abandon his sinking movistar boat during the same stage of that Volvo Ocean Race.
Bekking insisted last week that he had not lost 'a single night's sleep' over the incident and the confident way that Team Brunel sailed the leg would bear that out.
Team Brunel were harried all the way over the past 24 hours by both MAPFRE and Dongfeng Race Team, especially over the final few miles when the breeze dropped to almost zero in the Tagus River as they approached the Lisbon finish.
"We sailed a tremendous leg but just at the end when there was no wind, it was getting a bit gnarly," said Bekking. "But we pulled it off."
The victory was achieved with two newcomers on board, Adam Minoprio (NZL) and Timo Hagoort (NED), the latter replacing the injured Gerd-Jan Poortman (NED).
"It was good to have those young guys on board, they did a fantastic job," added Bekking.
Team SCA crossed the line, some four hours and 22 minutes behind Team Brunel (see panel above), after an action-packed transatlantic leg in which they sailed within the pack for much of the nine days and at one stage threatened a podium finish after taking a bold strategic choice around the Azores High.
The final two stages, to Lorient (France) and then Gothenburg (Sweden) via a pit-stop in The Hague (Netherlands), will once again be contested by seven boats.
Team Vestas Wind (Chris Nicholson/AUS) rejoin the fleet for the first time since November 29 when the boat was grounded on a reef in the Indian Ocean.
After a four-month rebuild in the Persico boatyard in Bergamo, Italy, the boat was transported by sea and road to Lisbon, arriving a few hours before the rest of the fleet in the small hours of Wednesday morning.
Over the next few days, the rig will be stepped ahead of the Danish-backed team's competitive comeback on June 6 in the Lisbon In-Port Race. Leg 8 to Lorient, a relative sprint at 647nm, begins a day later.
The race concludes on June 27 with the In-Port Race in Gothenburg after nine months and 38,739nm of sailing, visiting 11 ports and every continent.
Current latest standings (low points wins, In-Port Race Series splits ties): 1) Abu Dhabi Ocean Racing 16 pts, 2) Dongfeng Race Team 21, 3) Team Brunel 22, 4) MAPFRE 26, 5) Team Alvimedica 27, 6) Team SCA 41, 7) Team Vestas Wind (Denmark) 52 (DNS).
Share on Facebook